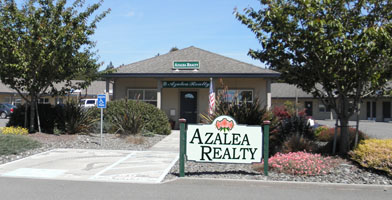 Welcome to Azalea Realty!
Humboldt County Real Estate Experts, serving Eureka, Mckinleyville, Arcata, Blue Lake, Trinidad, Willow Creek, Ferndale and all points between. Buy or sell your property with Azalea Realty.

Looking for property - residential, land, commercial?
First, review our
Office Listings
for sale below, or you can

Or only view
NEW LISTINGS and BACK ON MARKET in last week
Looking to visit Open Houses?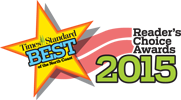 Azalea Realty Voted
BEST Real Estate Brokerage
Times Standard Reader's Choice Award

3 Beds 1 Baths - Eureka
Creekside Country Bungalow 1/2 acre parcel minutes from town offers natural beauty and easy access to schools, shopping etc.


MLS# 242528 More info

2 Living Units - McKinleyville
3 bed 2 bath main unit PLUS 1 bedroom 1 bath second. Both units have breakfast bars, dining areas, living rooms and back yards. Both are currently profitable rentals.
MLS# 242588 More info

5 Bedroom 5 Baths - McKinleyville
Ocean views, near Hammond trail, 3 master bedrooms, 2 kitchens and 2 living rooms; either floor is possible vacation rental, newly remodeled kitchen & baths.
MLS# 242614 More info
4 Bedroom 2.5 Baths - McKinleyville

Harmonious estate on 1/2 acre near Hammond Trail on McVille coast. Features cherry cabinets, tiled counters, stainless steel appliances and a breakfast bar, family room & more...

MLS# 242453
More info
2 Bedroom 1 Bath - Westhaven

Cozy 812 sq ft cottage in beautiful Westhaven, known for magnificant coastline and warm, friendly community.
MLS# 241508
More info
4 Beds 2 Baths - Eureka

Glenwood Knolls estate has open kitchen and a tiled breakfast bar. 2nd story deck overlooks creek and redwood forest. See spacious master suite, home office, shop space, and more:
MLS# 242085
More info
Commercial Property - McKinleyville

Office Space with 3 Suites on the Ground Floor and TWO 2 Bedroom Unit Upstairs. Includes residential properties: two 1-Bedroom 1 Bath Units and a 2-Bedroom 1 Bath House.
MLS# 237382
More info
Featured Realtor

Please Contact Tyla:
707 362-6504
email Tyla Miller
3 Beds 2 Bath + 2nd Unit - Eureka

2 homes on 1 lot! Main home is 3 bed 2 bath, 2nd unit is a 1 bed 1 bath. Well maintained units, great rental history. Newer 30-year roof, hardiplank siding, remodeled kitchen in main home.
MLS# 242131
More info